So to continue our little series about talking the planets in our Solar System, we are going to be talking about Uranus, the seventh planet from the Sun. This is the only planet named after a Greek God (the rest are all Roman), and Uranus is the God of the Sky, who is the grandfather of the Olympian gods. It was discovered by Sir William Hershel in 1781, and although you can see it from Earth, but because it is so far away from the Sun and has such a slow orbit, it had never been recognised as a planet before. It was also the first planet discovered with the help of a telescope!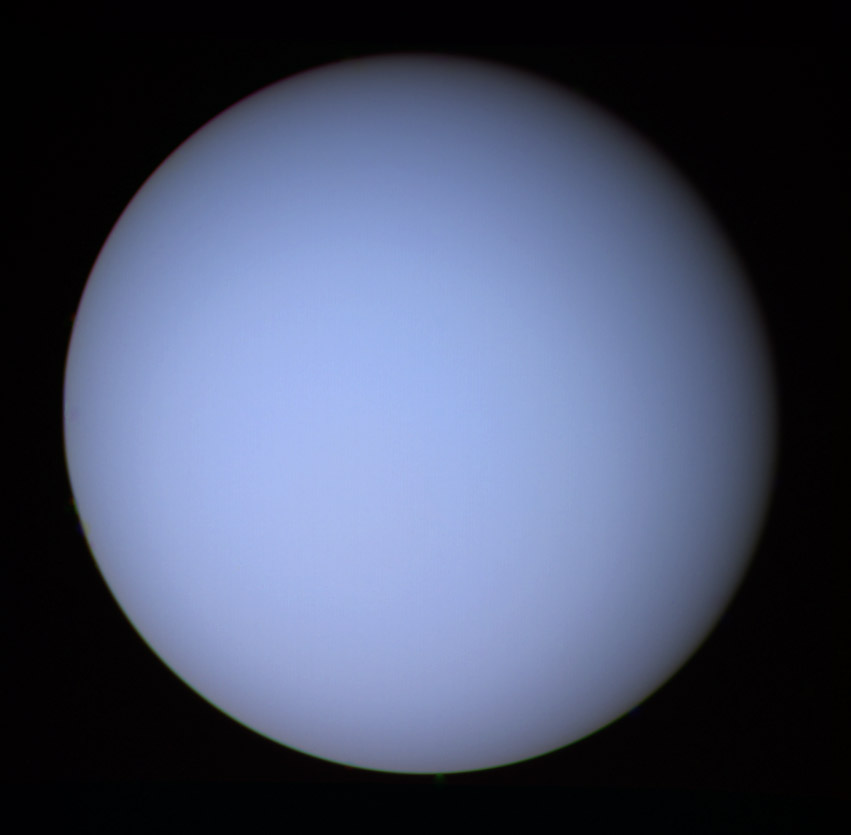 It is called a Gas Giant (the same as Jupiter and Saturn), due to the fact that it is not made of rocky material. It is made mostly of hydrogen and helium, but Uranus contains more icy materials including ammonia, water and methane. This extra icy material has ment that Uranus and Neptune are also sometimes called Ice Giants (if you're a Thor fan you'll know this isn't a good thing!). Uranus is pretty heavy, it weights almost 15 times more than Earth, and is on average around 2 billion miles (3 billion km) from the Sun.
Uranus is one of the coldest planets in the Solar System, and part of this is because it is so far away from the Sun, so it recives less light and heat, but also because Uranus rotates around a strange axis (totally different to any other planet in the Solar System). One of the reasons that Astronomers think that Uranus has this weird axis is that early on when the planets were forming another planet collided with it and caused it to have this weird rotation. The average temperature of the planet is around -218 degrees Celsius.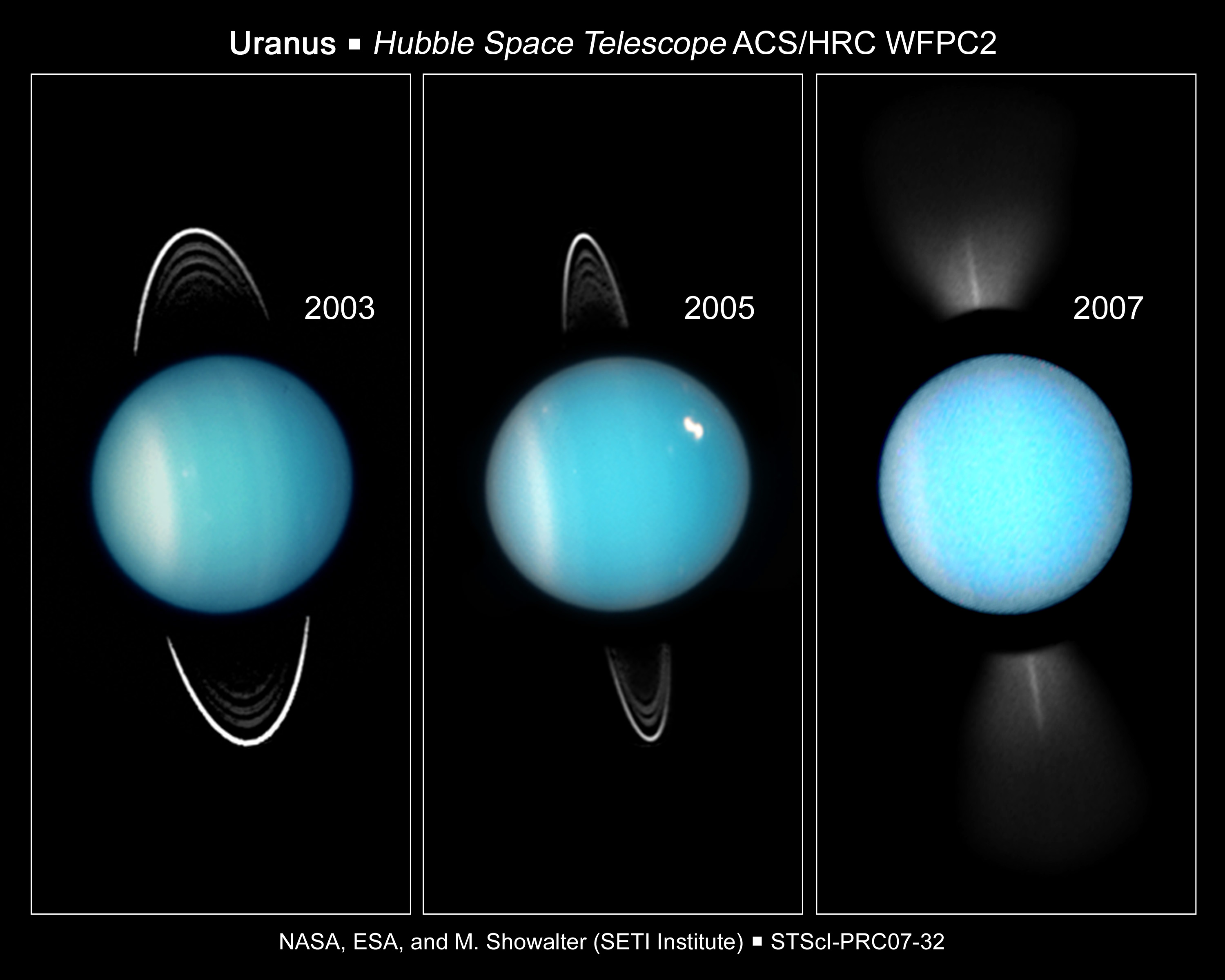 It does have a ring system as well as 27 known moons, but these haven't really been explored very much!
Hope you guys are having a good Sunday! I'm stuck studying and waiting for the Musketeers to come on!
What do you think of this cold planet?