So yesterday we talked about our own galaxy, the Milky Way, but today we are going to talk about the galaxies that orbit our galaxy, the Large and Small Magellanic Clouds. I realise the title makes this sound like I am talking about the new Cadbury's release, but maybe another time (I hate the new Dairy Milk Shape).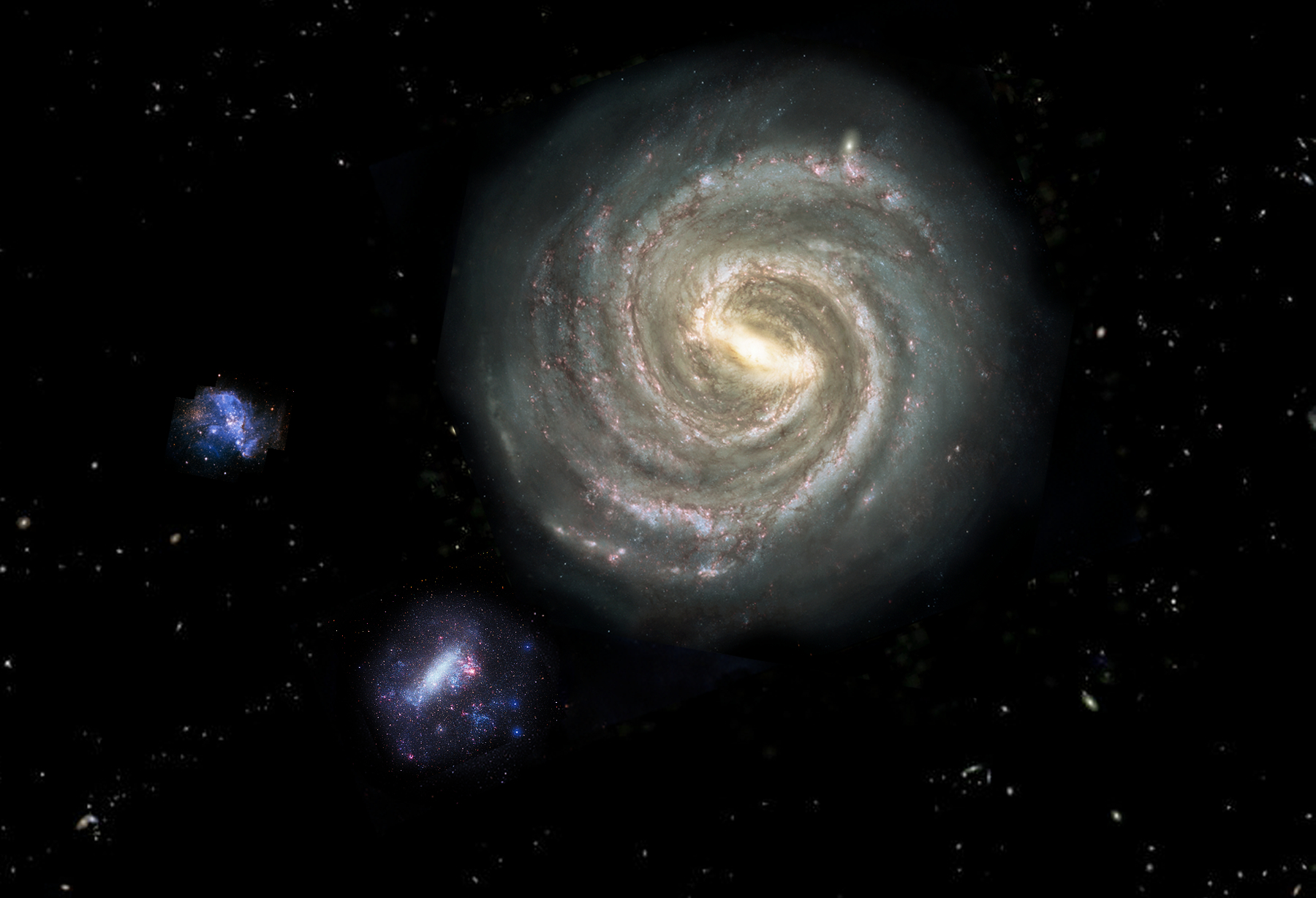 This is an artists impression of what our Galaxy looks like, and see those little galaxies next to us. That is what we are gonna talk about today. They are called Satellite galaxies as they orbit our Galaxy the same way the Earth orbits the moon. They are observable from Earth, but only from the Southern Hemisphere (so if you ever get to see these then you are a lucky person).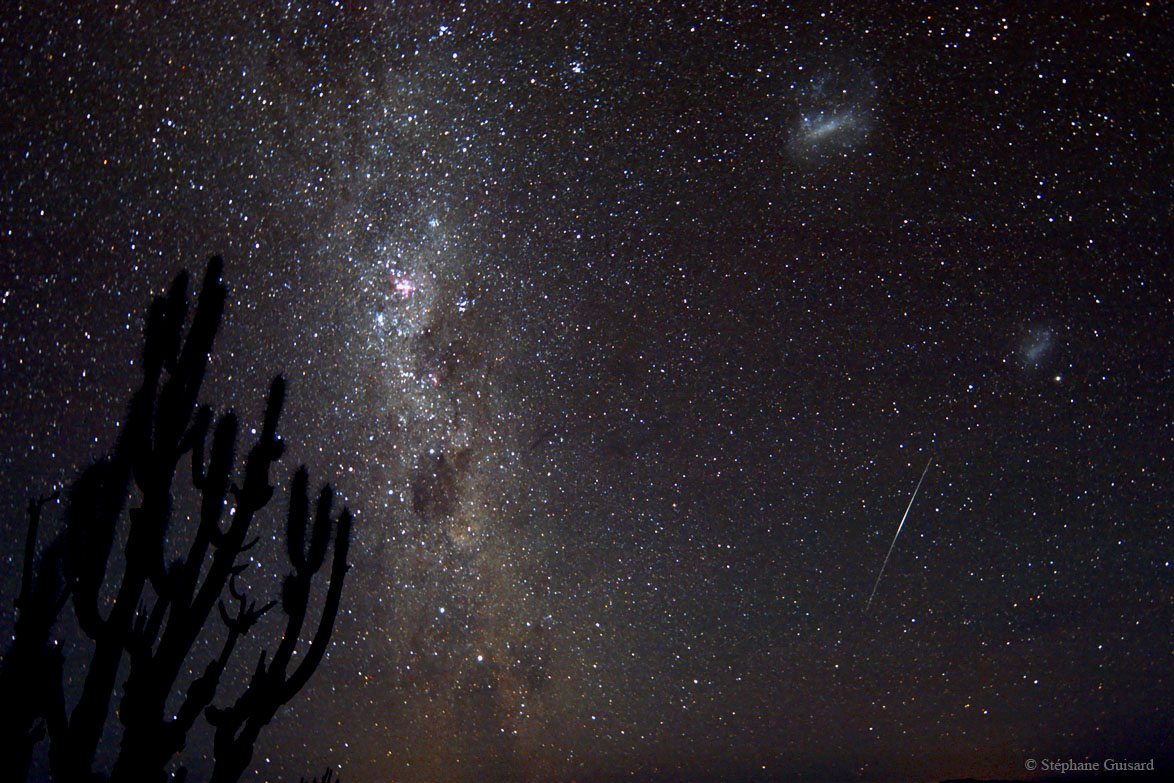 This is what they look like from Earth (the blobs on the right) and you can see the Milky Way on the left. They've been known by Astronomers dating back in 964 a Persian astronomer called Al Sufi called them 'the Sheep' (I can't think of any baaaaaaad puns to insert here..). They lie around 160,000 and 200,000 light years away (a light year is how far light travels in a year). They both seem to have lots of dust and gas in them, and lots of new stars have been observed in them.
Astronomers once think the Small Magellanic cloud looked like the picture above which is a barred spiral galaxy. But now it looks like the fuzzy blob due to the shear pull of the Milky Way disrupting it's structure.
Imagine what it must be like be living on a planet in one of these Galaxies and looking at the Milky Way, what an amazing sight that would be. The Milky Way would be about the size of 70 full moons across the sky!
Have you ever seen these galaxies?