So today we're going to talk about our only friend in this vast Universe, the Moon. When we look up in the sky at night it is the brightest object we see, and is one of the earliest recorded observing! The Moon is just over 4.5 billion years old
(which means it's just a little younger than Earth).
There are a couple of different theories about how the Moon formed, but the leading one is that a planet the size of Mars collided with the Earth and the Moon formed from the dust and debris.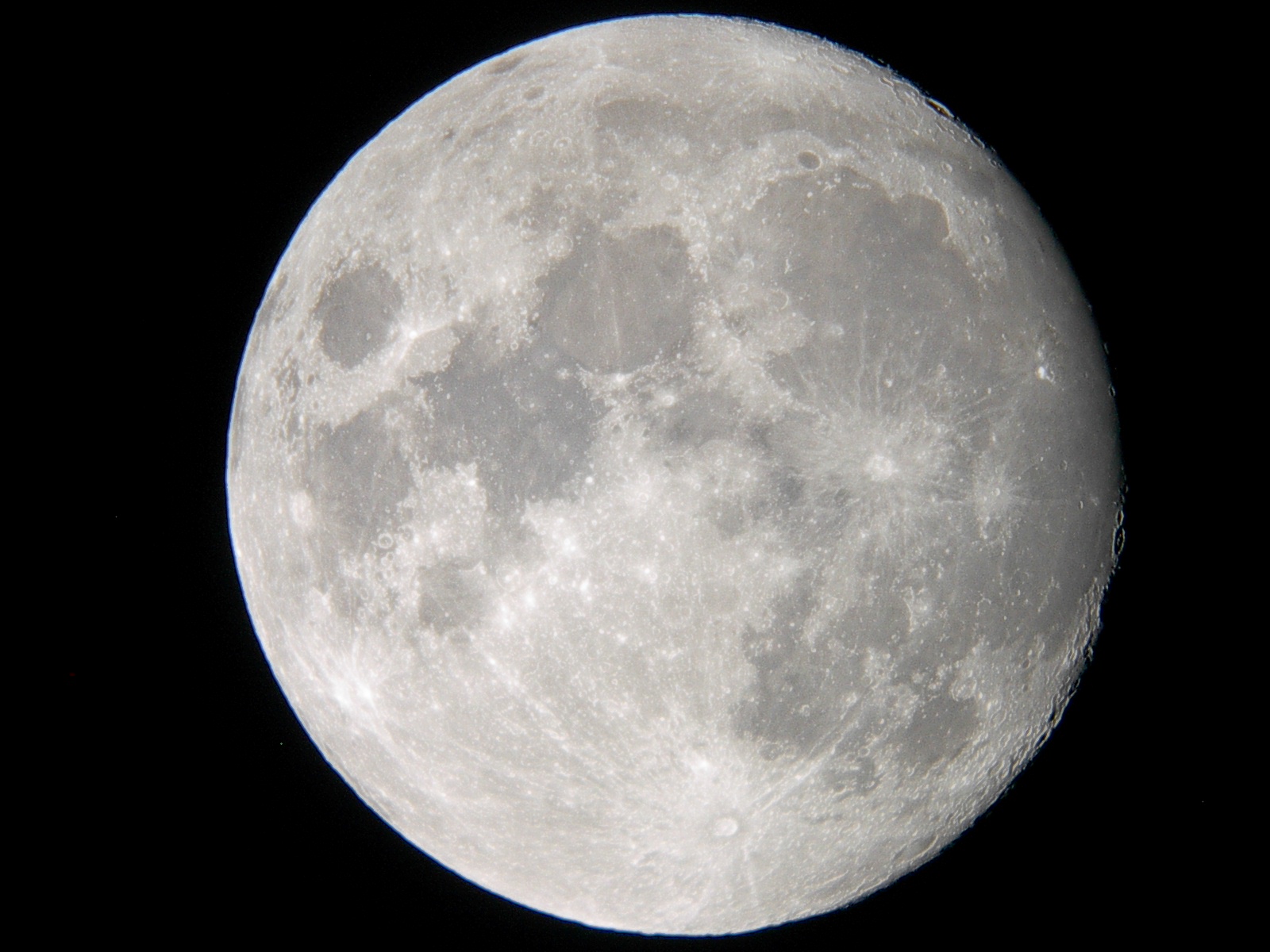 We see all different phases of the Moon, these are named the waxing, full and waning Moons. The Moon is reflecting light from the Sun which causes the Moon to be so bright! The Moon is in a thing called Synchronous Rotation with the Earth. Which basically means it rotates at about the same rate it orbits the Earth, this means that we only ever see the one side of the Moon which is why people talk about the dark side of the moon. We see these different phases of the Moon just because of where it is in it's orbit around the Earth (it takes roughly 28 days) and how much of the illuminated surface we can see.
The Moon is the only other celestial body in the Universe
(apart from Earth)
that mankind has ever set foot on. The Space Race in the 1960s which ended when America landed on the Moon in 1969 in Apollo 11. No one has set foot on the moon since 1972 but there has been lots of shuttles and satellites since then. These have even discovered the presence of water on our little brother!
What is your favourite phase of the moon? (mines is when it's full)