So one of my last posts was about the Rosetta mission which is currently orbiting a comet!
It was just to let everyone know that it will be attempting to land a small craft on the orbit tomorrow! Something like this has never been done before, so it is making history! It should start about 8:35 tomorrow UK time, and it should be known if the Philae probe made it there safely around 9!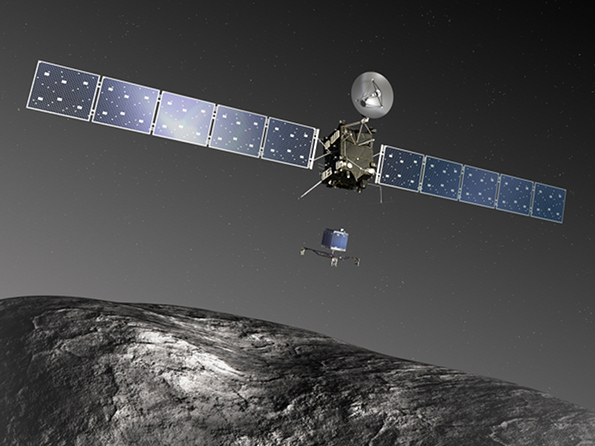 An artist's impression of the orbiter!
It takes around 28 minutes for a signal to be sent from the orbiter to Earth, so there is a bit of a delay in not knowing what has happened. If you want to see some of the action live, there should be the control room and lots of other exciting things happening
here
!
What do you guys think of this amazing science in action?